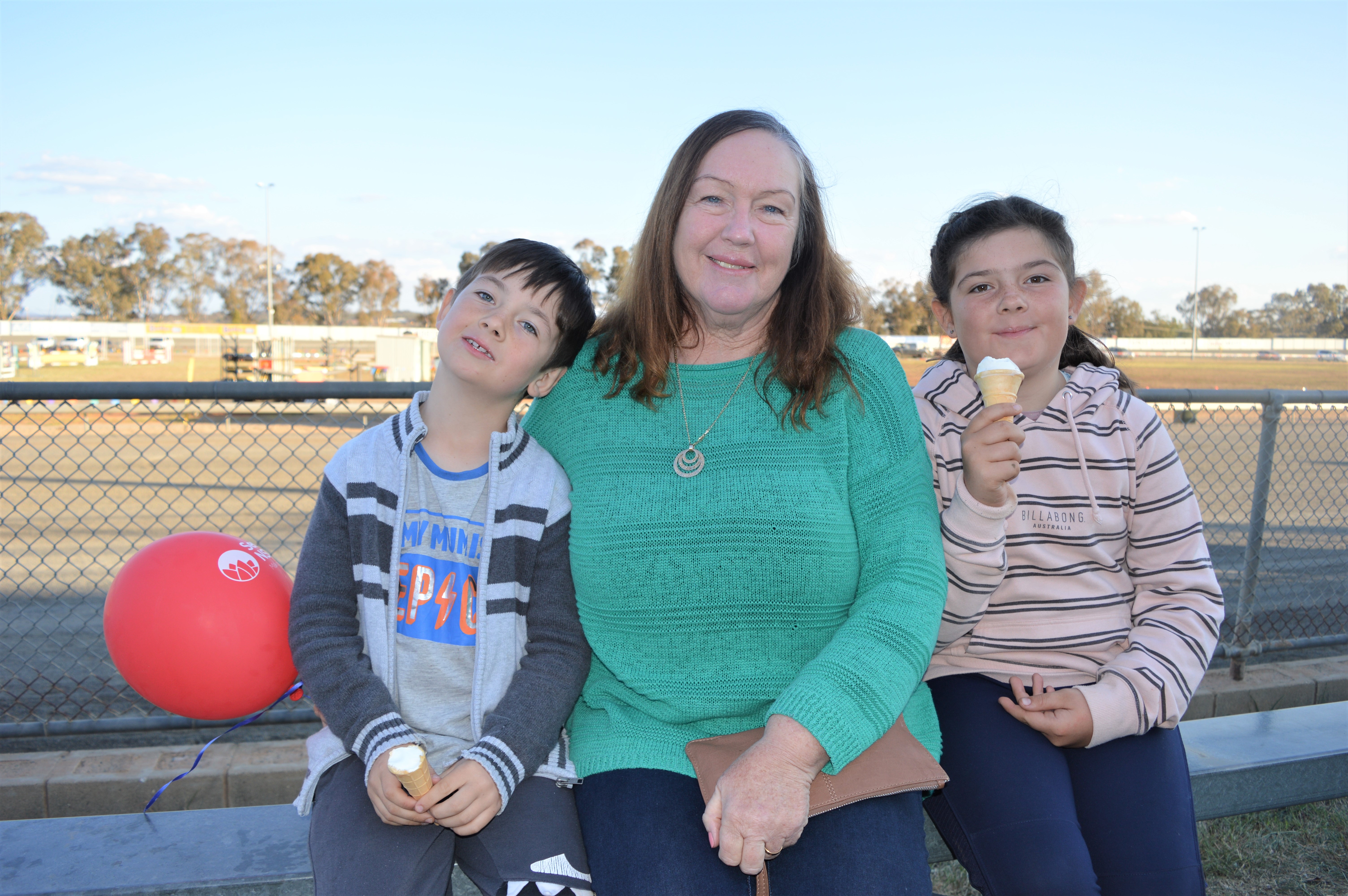 Jacob McIntyre (7): The food, especially the dagwood dogs. Ann McIntyre: Spending time with my grandkids. Olivia McIntrye (9): I love the Cha Cha ride.
Angie Paguyen with William Doguiles (8 mths): Everything is a great experience as it is my first visit in Australia. Nessa Doguiles: The fireworks! Kerranina (5): The bumper cars. Louie Doguiles: Being out with my family.
Back: Aaron and Kelly Halls: The food and the shows. Front: Sienna (5): The jumping castle. Kobey (7): The rides, bungee jump and quad bikes. Brayden (11): The bungee jump.