John Sarkissian: The telescope has put Parkes on the map so to speak! The Dish is an iconic symbol of Australian technology, innovation and science and attracts people from all over to our town and helps local businesses. The CSIRO is always supportive of its local communities. We've had The Dish lit up in blue for autism, and orange in support of SES volunteers, while many different groups come out here for their events. Some towns have the big banana and big pineapple, we have the big dish!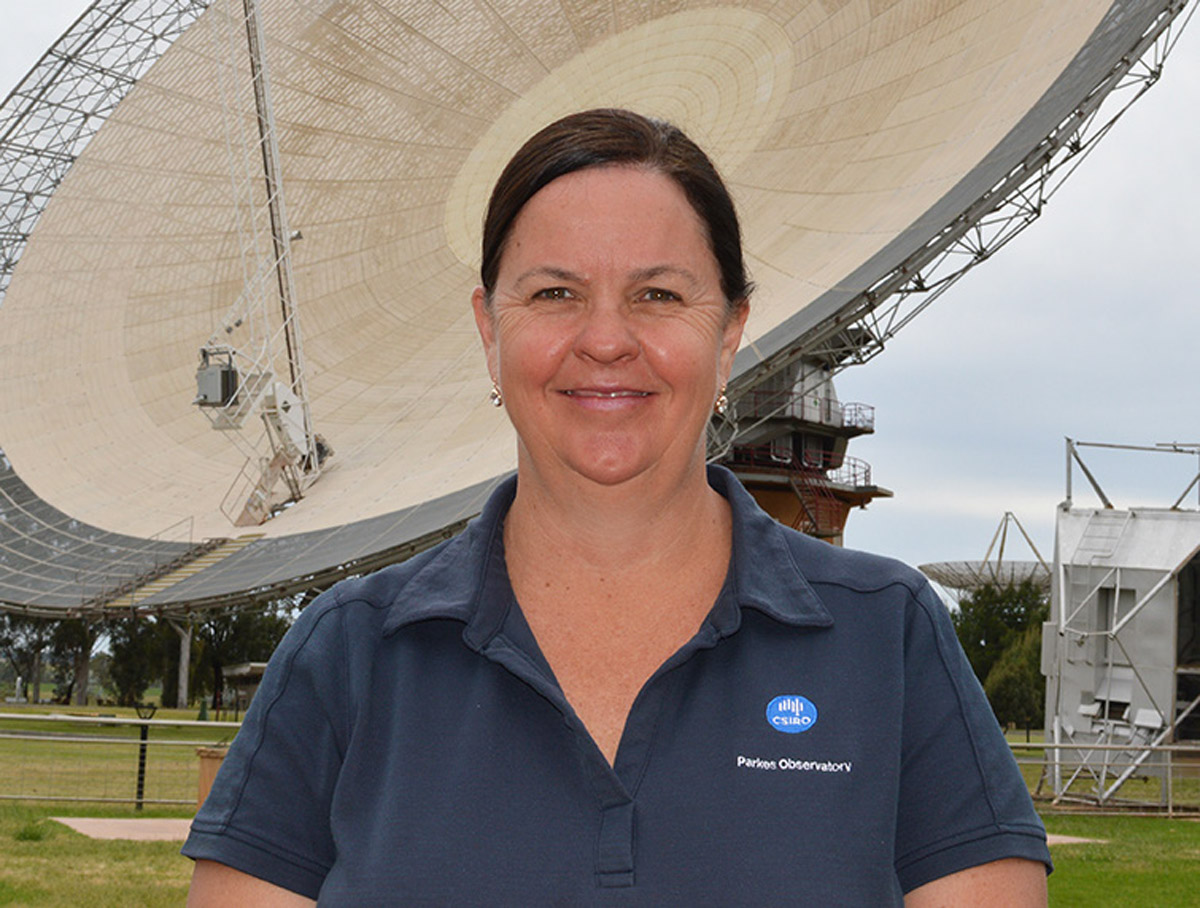 Tricia Trim: The telescope attracts many people to the town of Parkes. It is a significant draw card indeed. The telescope has achieved many wonderful things in its 60 years and continues to still do great work. The telescope means a lot to me having worked here for 18 years. It holds so many great memories for me. It's a wonderful place to work and every day I get to meet lots of visitors that come through our Visitors Centre to see our beautiful Dish and learn all about what we do. Happy 60th Birthday to our DISH!
Bill Jayet: For me it's the huge boost of tourism to our towns and particularly the tourism dollars, especially after the movie The Dish came out when the visitor numbers tripled from around 40,000 per year up to nearly 140,000 at its peak.