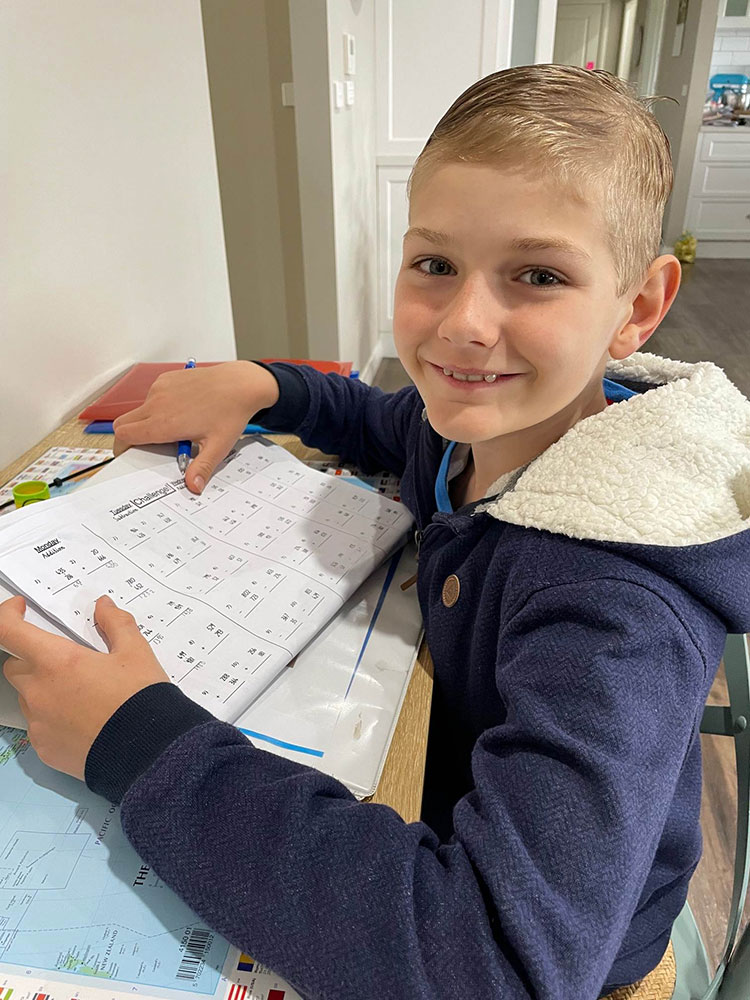 Oscar Hendry (Year 4):
Best: Every now and then you can have a break and get some fresh air outside in this beautiful weather. Worst: You can't go out and see your friends.

George Hendry (Year 2):
Best: You can work at your own pace, so if you finish your school book quickly, you can spend time doing other things. Worst: If you have a little brother or sister, it's hard to do your work. My little sister is a big distraction! It's also tempting to play games and not do work when Mum and Dad are busy working… so it takes a lot of concentration to do my school work. Oh and I had to spend my birthday in lock-down on Wednesday…

Gloria Hendry (Pre-School):
Best: Staying at home with my family. Worst: I miss my friends at PECC. My brothers are busy doing school work and don't have time to play with me, and Mum and Dad are busy working.