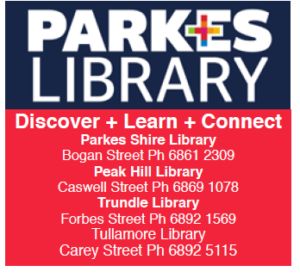 NORMAN LINDSAY EXHIBIT
Norman Lindsay Exhibit: An intimate exhibit 8th March until 27th March.
Parkes Library is to host an intimate exhibit of works by Australia's greatest all-round genius artist and writer Norman Lindsay.
Parkes local, Peter Tom, has been passionate about the creative arts since he was a boy. In the 1920s and 30s his grandfather subscribed to the Bulletin. Peter spent much time reading the cartoons and from this reading his appreciation for Norman Lindsay grew.
Norman Lindsay, who died in 1969 at the age of 90, built his artistic reputation on his paintings and drawings, but he was also a sculptor, newspaper cartoonist and a gifted writer. His charming children's book The Magic Pudding can be found in homes and libraries across Australia.
Over the ensuing years Peter collected sketches, posters, etchings, block printing and limited edition copies of Norman Lindsay's work, as well as many early editions of his numerous books.
WASTE TO ART COMMUNITY COMPETITION AND EXHIBITION
Entries close 5pm on 28th March. Entry forms available from Parkes Shire Library.
Time to be getting creative and to challenge the way we look at waste! This year's theme is polystyrene. Don't feel you can't contribute but be involved in using all forms of so called waste and turning it into something amazing, beautiful or just wonderfully crazy.
This competition and exhibition gives aspiring and professional artists the chance to explore and share their waste reduction message and provides a wonderful opportunity for the community to showcase their artistic ability.
Bring in your creative items to the library from now to the closing date.