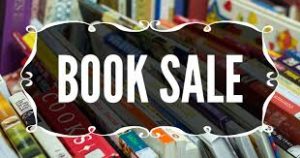 ANNUAL BOOK SALE
Parkes Library is holding its annual book sale in May. Starts on Saturday, 6th May at 9am and concludes on Saturday, 12th May at 1pm. Get in early to pick up a bargain.
OUR SOLAR SYSTEM
What have we learnt about our solar sys- tem and how has it changed over time? This talk, by John Sarkissian, OAM, Opera- tions Scientist at the CSIRO Parkes Radio Observatory, will include a discussion of new planetary systems discovered around other stars and the Parkes Telescope's contribution to our advancement in knowledge. The talk will also touch on the lat- est search for extraterrestrial intelligence (SETI) research at Parkes. Thursday, 27th April at 10am, Parkes Library (morning tea included) Please RSVP by 26 April on 6861 2309.
LAW WEEK EVENT – CYBER SAFETY
Law Week, a nationwide initiative to promote community awareness and understanding of the law, is being held from 15-21 May. Parkes Library is hosting a Legal Aid NSW event: Cyber safety for older people. This presentation outlines common on-line scams, how to identify them and provides practical tips on protecting yourself online. It also covers how to report scams to au- thorities. Thursday, 18th May, at 10.30am, Parkes Library. Please RSVP for catering purposes – 6861 2309.
RANDOM WEAVING WORKSHOP Artist Lanny Mackenzie is returning to Parkes to hold her Random Weaving/Free Flow workshop. The versatile weaving method can be used to make a variety of forms ranging from small delicate vessels to bigger baskets. Natural and recycled materials are used. Saturday, 10th June from 10am – 3pm, Parkes Library. Very lim- ited spaces. Please book on 6861 2309.