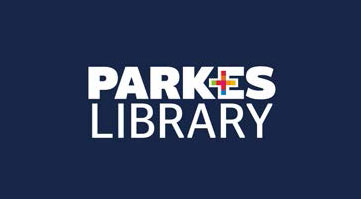 VIRTUAL SCHOOL HOLIDAY ACTIVITIES
Due to COVID-19 restrictions for libraries, our school holiday activities will be available on Parkes Shire Library Facebook. Call into the library to collect your holiday activity pack to join in the fun.
PAINTING WITH SCISSORS
Explore the world of the artist Henri Matisse and create an artwork using his techniques.
MAKE YOUR OWN PET HORSE
Learn some interesting facts about horses then use the template to decorate your own pet horse.
STORY BOX
We provide free access to a fabulous online library suitable for preschool and primary aged children. Just head to our online library catalogue and you'll find Story Box under Reading at Home.
ARE WE THERE YET?
Are you planning on taking a road trip? Your library has an extensive collection of Audio Books and eAudiobooks to entertain the whole family. Our collection has something for everyone, such as Alexander McCall Smith's School Ship Tobermory or Enid Blyton's classic Magic Faraway Tree series.
STAFF PICK OF THE MONTH
"There's a lot of it going around" – A GP's Odyssey by Leon Piterman
This book is a combination of entertaining and educational tales and is essential reading for medical practitioners and their patients.Through personal anecdotes – sometimes humorous, others quite poignant – the author highlights the challenges and rewards of being a modern general practitioner in Australia. A collection of short stories, it is ideal for those wishing to break "reader's block" and get back into reading. As a self-confessed slow reader, I consumed it in one sitting. While containing medical terminology, the majority is explained for the layperson and gives a greater understanding in the complexities of diagnosing every person's ailments. Both patients and professionals will learn something from this book.
By Dan Fredericks