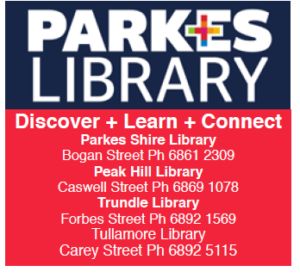 WASTE TO ART EXHIBITION
This exhibition will showcase all the imaginative works entered in the 2018 Sims Metal WASTE TO ART and design competition. This year is the Year of Polystyrene but there will be other waste items featuring that will celebrate the reuse, recycling and upcycling of waste through arts and crafts. This exhibition aims to challenge peoples' perceptions about 'rubbish'. The exhibition is open for viewing from 4th to 28th April 2018. Opening Night and announcement of winners, Thursday 12th April at 6pm. Please RSVP by 11th April.
SCHOOL HOLIDAY ACTIVITIES
Bits, Bobs and Games!
Come along for stories, crafts and games. For: Kinder to Year 2, Tuesday 17th April and 24th April, 10.30am -12pm.
Fabulous Felt Children's Workshop Artist: Cecily and Toni presented the Fabulous Felt Exhibition in the Parkes Library last year is conducting felting workshops for children these school holidays. Children will learn how to felt wool and fashion the felt into unique pieces of art. For: Kinder to Year 2, Wednesday 18th April, 10:30am – 12:00pm.
Year 3 to 6, Wednesday 18th April, 1:30pm – 3:00pm.
Knight for a Day!
Discover the world of chivalry, heraldry and knights. Design your own family shield. Optional – Come dressed as a knight. For: Year 3 to 6, Thursday 19th April and 26th April, 10.30am -12pm.
Bookings required for above sessions in person at Parkes Library. Cost $2. Wear old clothes, closed in shoes,
bring your drink bottle & library card. NB All children must be library members to participate in holiday activities.