Kelsey (9) and Alana (12) Finnegan:
Alana: I entered previously and won a prize. I also like to re-use items. It is a lot of fun deciding what to use. I looked around my room for inspiration and saw my piggy bank and decided to make one using old drink cans and tins.
Kelsey: I was inspired by Alana to enter. I like doing art, and as we do a lot of recycling at home, it was easy to do it.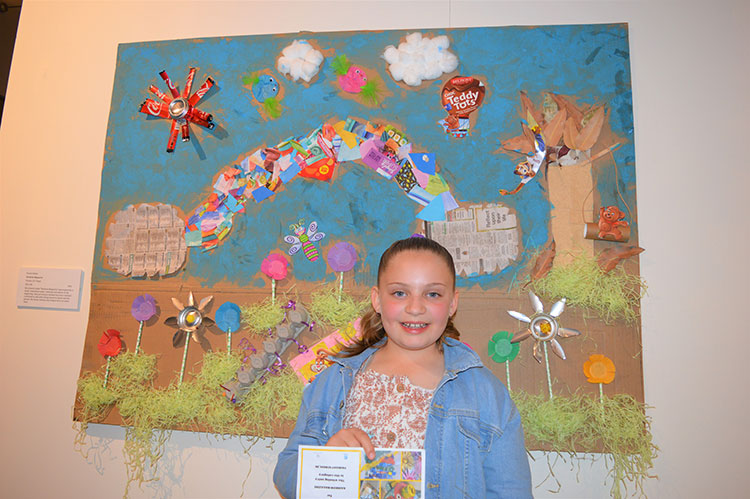 Amarni Reidy (9): I wanted to do it to see what it's like as I enjoy making art. I was inspired by a book I read about rainbows, water and nature. I saw a rainbow on the front cover and started making one, and then continued making other things found in nature and the garden.