Nicole Worthington: In the current climate of abuse and pay discrimination, it is an important day to remind us that we empower each other and that when we get together, we lift each other up to show we can do it.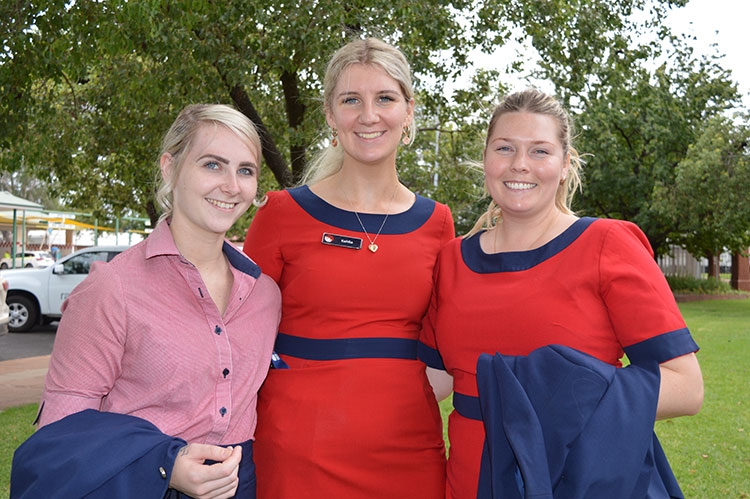 Keeley Sharpe, Kahlia Logan and Casey Evans:
Kahlia: Women are often overlooked, but we can do everything plus more!
Casey: It is important to teach younger girls that there are no specific roles, like they have to stay indoors and do the cooking and cleaning, and that they can do whatever they want to.
Keeley: Women are just as powerful as men and do not need to stand back.

Amy, Ella, Lucy and Claire Butler:
Amy: I like to celebrate the strong women in my family heritage and as I'm currently doing my bit in raising the next generation, a free coffee never goes astray (thank you Parkes Shire Council). Ella: It's good to recognise the contribution women have made in the past, and will do in the future, whether they have done great things such as changing the cleanliness in hospitals or made scientific discoveries, to the humble mothers and women in the workforce who make our world a better place.
Claire: It's important to remember that everyone is equal and it doesn't matter where they're at in life, they're all humans – and some of those humans are women.
Lucy: Women and men are both part of life but women do a lot of hard work so that's a reason to celebrate.