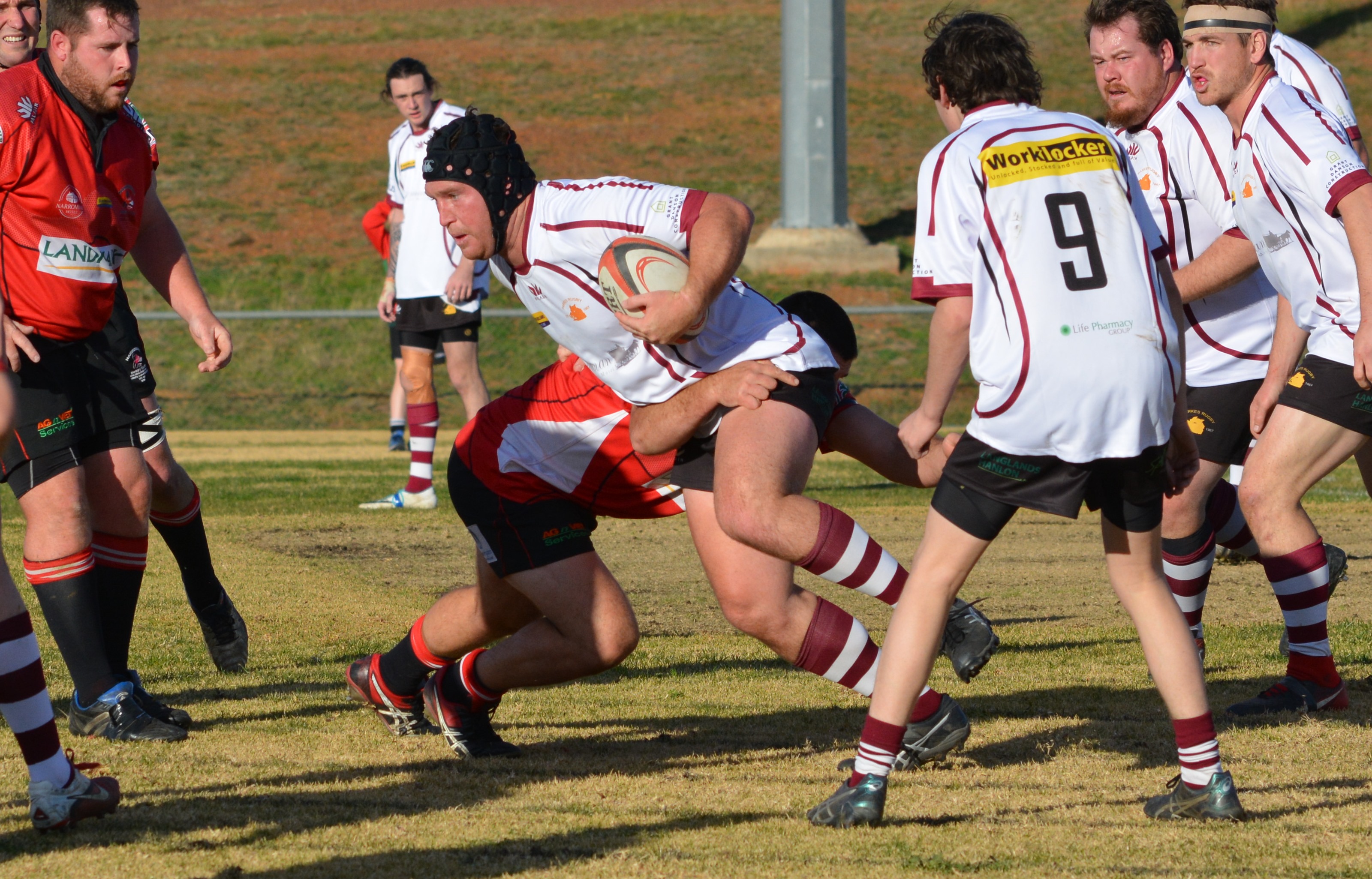 The first minutes of the match between the Parkes Boars and the Dubbo Rhinos last Friday were intense, as both sides were desperate to get the first points on the board. Rhinos struck first with a penalty goal, with Parkes soon striking back replying off the boot of Sam Davis. Scott Chislett, Jarrod Westcott and Jason Lowe took their turn to punch into the Rhinos defence.
Withstanding the pressure in the first 20 minutes, Parkes worked their way down the field and Rusiate Lawanikula put their first points on the board. Sam Davis converted from out wide and as usual Toby Baigent threw himself into the game hammering the opposition in attack and defence. By halftime Parkes had their nose in front 10-8 Early in the second half, Josh van der Stock's repeated attacks broke through and made a 90 metre run to put Parkes on
the attack. The Forwards stepped up and a series of pick and drives by Jason Lowe and Michael Thomas built pressure with Dan Ryan capitalising for the Boars and Sam Davis again adding the extras.
The Boars had their chances to add to the score but fumbled on the line twice. Parkes thought they'd done enough, but Rhinos struck back desperate for a win and scored to take them within four points.
Parkes hung on to repel Rhinos for the last ten minutes to take out the much-needed win.
Best for Parkes – Toby Bagent, Rusi Lawanikula, Jarrod Westcott and Michael Thomas.