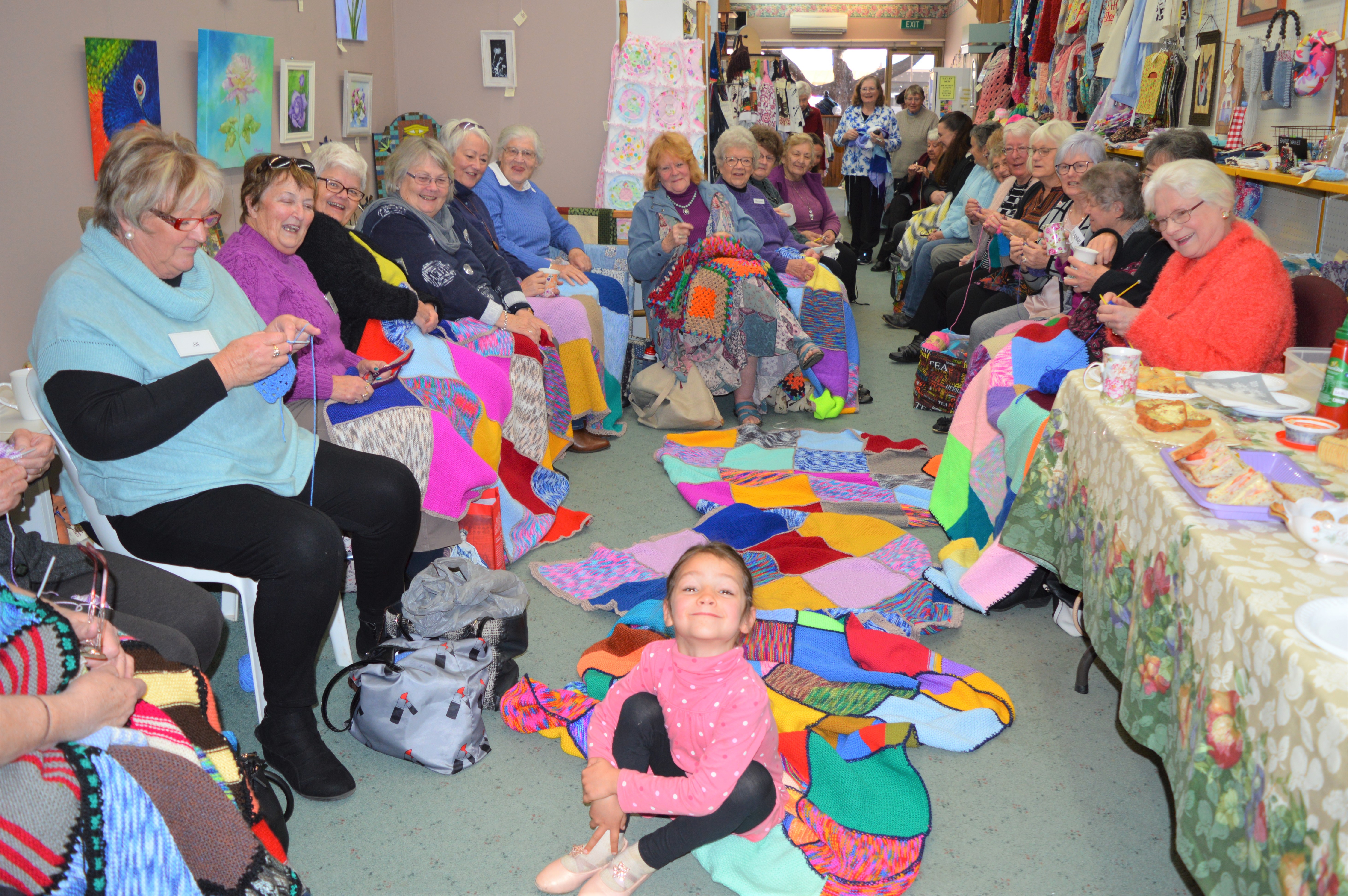 The Craft Corner's annual Knit and Natter event was once again wrapped in love last Thursday with more than 30 women taking part.
Women from Parkes and Peak Hill knit and crochet hundreds of squares to create rugs. According to Craft Corner President Margaret Tanner they have been taking part in the annual Wrap with Love initiative since 2008.
"We've had a wonderful response from our members and just people walking in off the street with finished squares to donate," said Margaret.
Wrap with Love, a registered charity, reaches more than 30,000 people each year in Australia and around the world.
A contingent of 20 women from Orange joined in again for encouragement and support. The group regularly meets at the Orange Library and collects all the squares from the region to send on to Sydney for further distribution in Australia and around the world.
"It is wonderful what you do for us," said the Orange group leader Dianne Percy.
"We greatly appreciated your effort." She said last year they ended up making 606 rugs, and hoped to get close to that number again this year.
Margaret said the efforts of everyone to help make rugs tied in beautifully with the annual Kind July campaign encouraging the community to engage in an act of kindness every day. "We have so many acts of kindness in the Craft Corner every day."
By Maggi Barnard