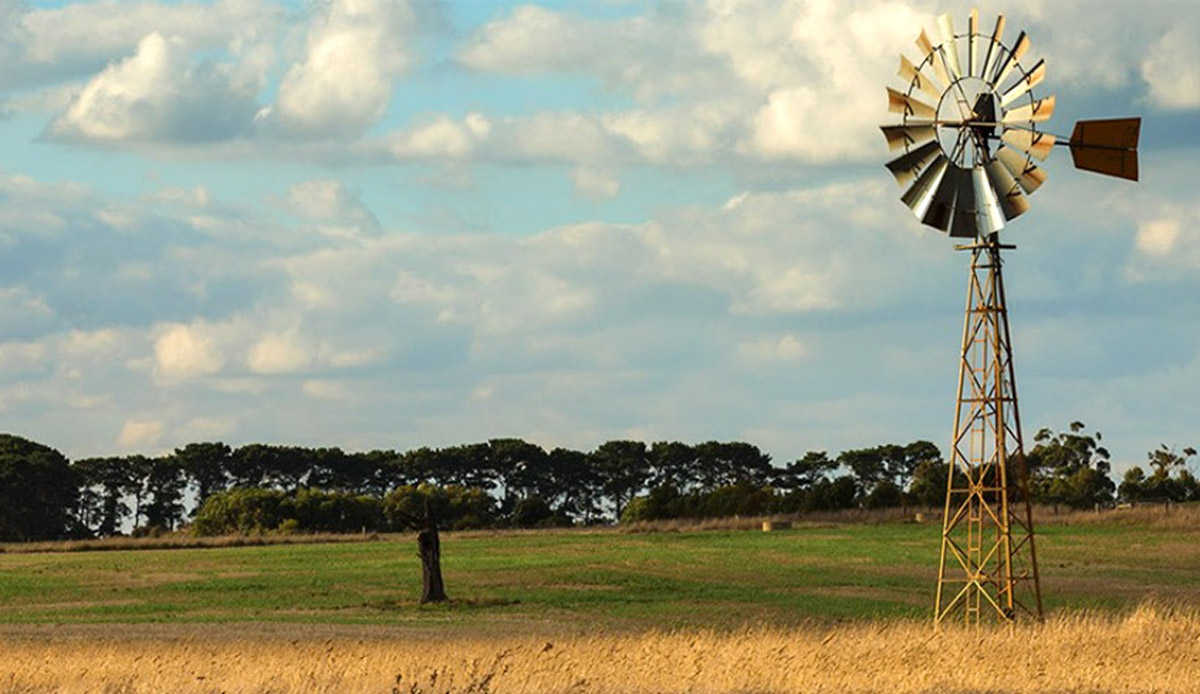 The old house was fit only to be bulldozed. Foundations had rotted and were mostly absent, bees were busy producing honey in the back wall, three sheep had sheltered in the bathroom, shutting the door behind them and, over time, rotting into the floorboards, and rats had made their homes in the roof. Along with about 6cm of fine red dust throughout the roof cavity, were a huge amount of rat droppings and hundreds of apricot seeds. In our wisdom, we thought it was a challenge and arranged to have it moved onto our two-and-a-half-acre stubble field. Of course, we were 25 years younger then and nothing seemed impossible.
With not a tree on the block, and having made a space to sleep, we set about alleviating the problem of having no shade by digging holes and planting trees. We bought 200 tube stock and set about making future shade with five-inch-tall plants. Together with renovating the house to a liveable state, caring for our tiny trees through a typical 40 plus degree summer was an awesome task. We got a lot of exercise carrying buckets of water from our single yard tap to our 200 trees.
A very wet winter in 1998 ensured a wonderful, knee-high crop of every kind of weed by March 1999 and then Ian hurt his back whilst lifting a set of harrows. With a ruptured disc in his lower spine, he was out of action for a long time. After a couple of fraught years with little let-up from the pain, we joined a program called Wwoof – Willing Workers On Organic Farms.
Our first Wwoofer was a lovely Japanese girl named Akari. It was her first trip to Australia and her second farm stay. She quickly became part of the family and our extended family loved her, especially our little granddaughter, Georgie. We spent our mornings working in the yard – mulching, fertilizing, weeding, and planting, and our afternoons were taken up with things like driving or walking in the forest, searching for wildlife, English lessons at the dining table, watching the local harvest happen, or trips to town.
After two weeks it was time for Akari to return to Japan. Early that morning, I took her for a last ride in the forest, in the hope of seeing more of the kangaroos or wallabies which had so entranced her during her stay. We left home to meet the 7am bus and she cried all the way to town. We hugged each other at the bus station and as the bus pulled away, she waved and smiled through her tears.
By Margaret Irwin