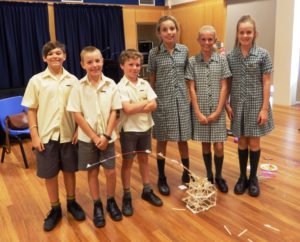 Year 6 students at Holy Family School recently participated in a lead- ership training day.
The students completed various activities in groups to demonstrate teamwork and leadership capabilities. The activities were hands on and thought provoking.
The students listened to guest speakers who spoke about their leadership roles and experiences.
Holy Family School is very proud of the Year 6 group and are looking forward to a successful year ahead.