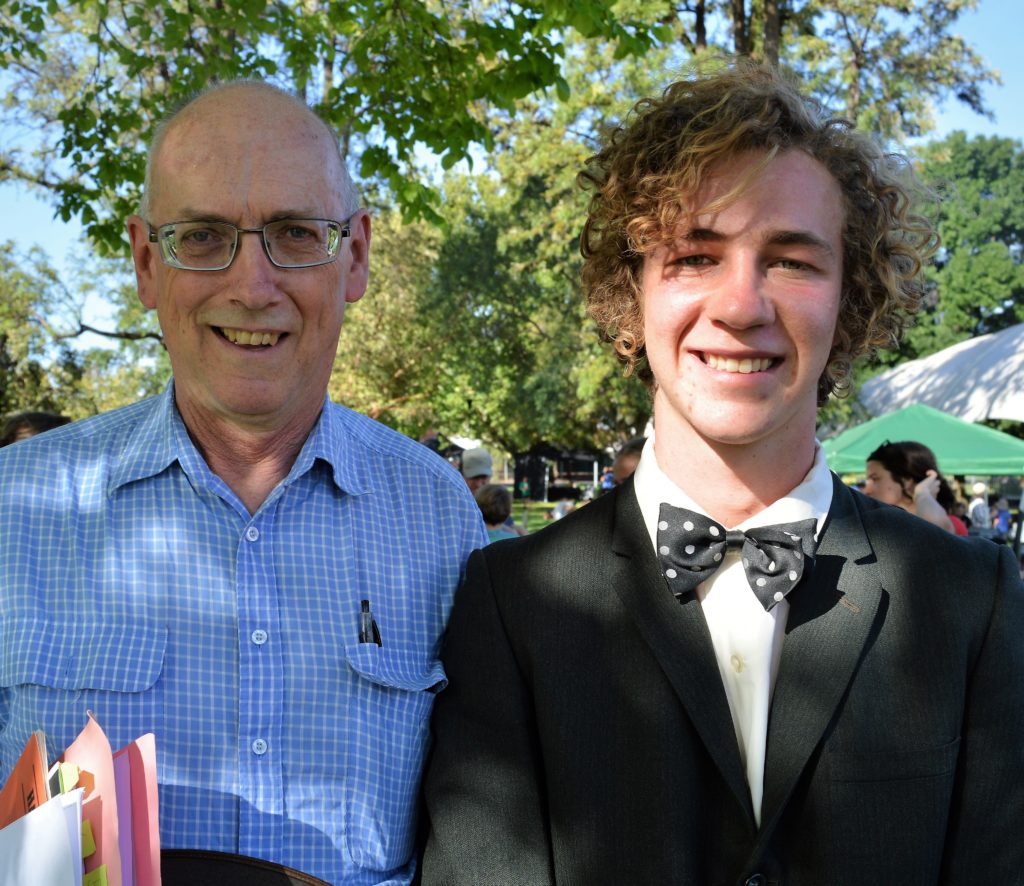 The Carols in the Park preshow on Sunday was a very special occasion for one young member of the Lachlan Regional Orchestra. Eighteen-year-old Matthias Kelly from Trundle conducted the orchestra for the very first time in public after a five-week internship under the orchestra's conductor
Ben Macpherson.

"I was fairly nervous, but it went pretty well and the orchestra played well," said Matthias of his debut performance as a conductor. Matthias is a viola player in the orchestra and was able to do the training with a Charles Sturt University (CSU) grant.

Five other members of the orchestra are excited to have received scholarships to attend the Sydney Youth Orchestra Summer School in Sydney from 7th to 11th January. They are Reuben Kelly (cello) Gracie Mcfadyen (clarinet), Carmel Kelly (violin), Simeon Kelly (Bassoon) and Anton Mcfadyen (violin).