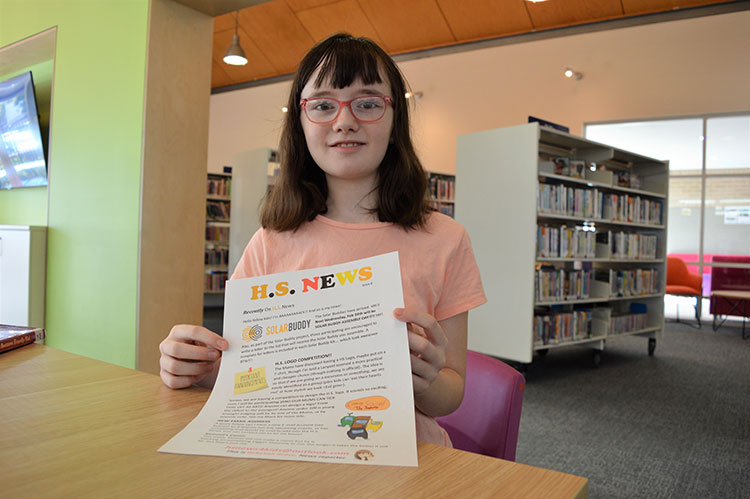 An English assignment has turned into a passion for twelve-year-old Rebekah Knowling making her Parkes's youngest news reporter.
Last week she published the eighth issue of HS News, a newsletter she writes every two weeks for the home school community in Parkes.
"People have started asking me for the newsletter," said Rebekah, who has also learned to use Publisher to get her newsletter print ready. "I like seeing other kids read it, it makes me happy."
Rebekah said she tried to cover different topics that would interest kids. "I like to write about stuff kids will like and that will make them smile."
She also includes upcoming events, and is currently running a competition to design a logo for the home school group. She has roped in her talented brother Samuel to do a cartoon strip in every issue.
"It is a struggle sometimes to think of what to put in the newsletter. That is why I've decided to create a special email address and ask my readers to contribute to the paper or send me items they would like to see in the paper."
Mum and teacher, Leah Knowling said Rebekah was not very fond of English and writing, so she decided to give her the assignment of compiling a newsletter. "It just took off, and now she is really into it, and her spelling and writing have improved in leaps and bounds."
Rebekah, who has set her sights on becoming and anime animator one day, now even considers journalism as an alternative. "I try to do a professional job although I am still a kid."
With some valuable input from mum's journalism experience, Rebekah's HS News is surely looking good! "I don't intend to give up on this very soon!"