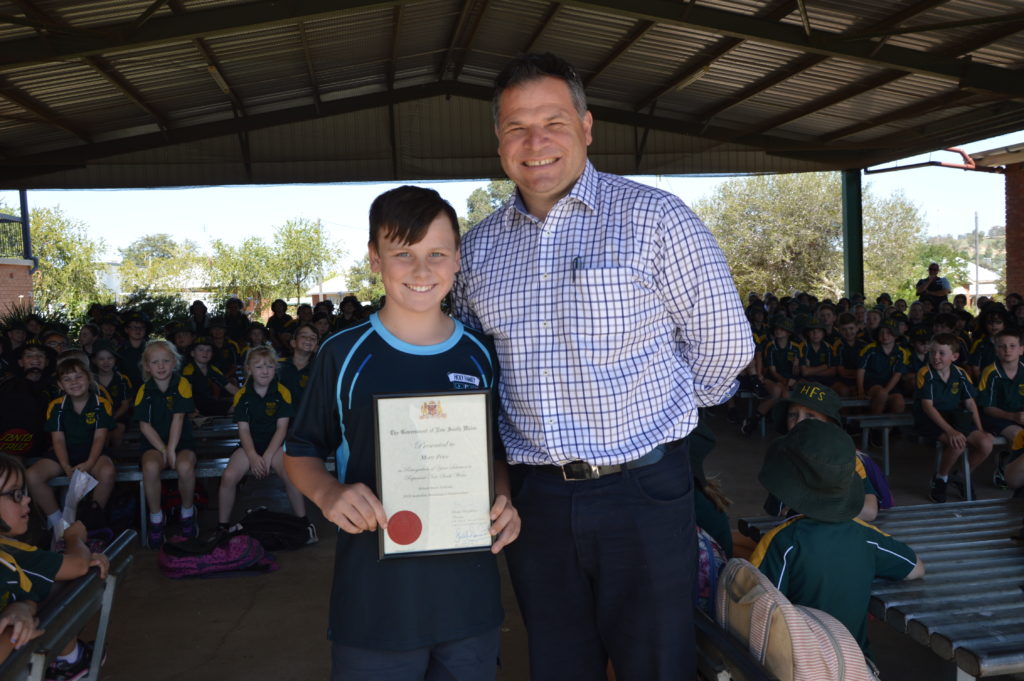 A talented Parkes swimmer received a visit from a special guest at his school last week to present him with a state award. Member for Orange, Philip Donato MP presented a NSW Government State Representative Award to Matty Price at Holy Family Primary School last week for his achievements at the Australian School Swimming Championships in Hobart earlier in the year.

Matty, who is in year 6, did exceptionally well in the championships in the five races he qualified for. He won a silver medal in the 100m backstroke, a bronze in the 50m butterfly and a bronze in the medley relay team event. He also achieved four personal best times.

"I am delighted to present this award to young Matty for his outstanding contribution in representing our region at the Australian School Swimming Championships," said Phil.

"Matty has displayed a commitment to his sport well beyond his years, working exceptionally hard to not only bring back the medals, but more importantly, achieve his own personal bests.

"It's an honour for me to be able to recognise Matty's contribution to sport, as his dedication sets an example for others – both young and old. I look forward to staying updated on your future swimming endeavours!"