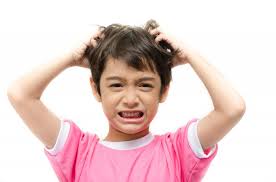 Get Your Head Around Lice
It's that time of year again so here's a few facts and tips about head lice and treatments available.
FACTS
• Headlice are wingless insects that live, breed and feed on the human scalp. They have a 21-day life cycle.
• Headlice can't jump or fly. Infestation occurs through direct contact – this can happen through play, swapping hats and cuddling.
• You only have to treat the affected child and not the whole family, unless they have headlice.
• Itchiness may not disappear immediately after treatment so keep checking the hair.
HINTS
• Tell your kids to not to swap hats in the playground to prevent infestation through contact.
• Long hair should be tied back. This makes it harder for lice to get access to the hair. If you have a girl, avoid sharing hairbrushes.
• Do a quick check every night. The faster you get on top of an infestation, the easier it is to treat.
TREATMENT
• Head lice live in the hair and go to the scalp to feed. Therefore, head lice products must be applied to all parts of the hair.
• Once treated, comb through the hair with a fine-tooth head lice comb. This will help to remove the dead eggs and lice, and possibly any eggs still living.
• No topical treatment kills 100% of the eggs, so treatment must involve two applications, seven days apart.
Insecticide resistance is common, so you need to check that the lice you comb out are dead. If successful, the lice will be dead within 20 minutes. If unsuccessful, the treatment has not worked and the lice are resistant to the product. For more advice, speak to one of our friendly team members in store.