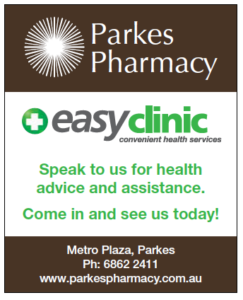 October is Breast Cancer Awareness Month in Australia. Breast cancer remains the most common cancer in women (excluding melanoma). Survival rates are continuing to improve in Australia, however it is still very important to be aware of your breasts and any changes.
Breast cancer was once believed to only affect women. This is a myth. Each year it is estimated that approximately 2,190 men will be diagnosed with breast cancer. Men often have a higher mortality rate than women due to lack of awareness among men and the fact that they are less likely to assume the lump may be cancer and often delay seeking treatment.
Identifying and seeking treatment for any breast changes early provides the best chance of surviving the disease. To check your breast, you don't need to be an expert or to use any special techniques.
Changes to look out for:
· a new lump or lumpiness, especially if it's only in one breast
· a change in the size or shape of your breast
· a change to the nipple, such as crusting, ulcer, redness or inversion
· a nipple discharge that occurs without squeezing
· a change in the skin of your breast such as redness or dimpling
· an unusual pain that doesn't go away.
Parkes Pharmacy is supporting October Breast Awareness Month with a change in our paper bags to PINK and will be holding a PINK Breast Cancer fundraising cake stall on Wednesday, 24th October. Please come along and support this great cause.