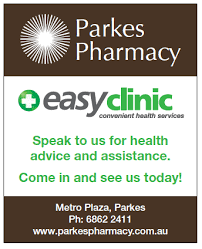 One in five Australians live with chronic pain.
Many Australians are new to the notion of chronic pain, as many believe that pain should go away when tissues heal after an illness or injury. This is not always the case.
Chronic pain is a complex condition characterised by pain that persists beyond the normal healing time of three months.
It is not always possible to pinpoint the cause of the pain and can be very frustrating for all involved. Chronic pain can be intense and unrelenting, and can lead to various degrees of disability if it is not managed well.
Pain management needs a multi-pronged approach. Medication is one element and the other two major elements are physical and cognitive therapy. Getting the best from pain management will involve optimising a range of strategies into practice on a daily basis, which can take time and effort to learn successfully.
A medication review with a pharmacist can assist you with pain management and can improve your quality of life. Medication reviews allow you to get a better understanding of your medications while the pharmacists can also make suggestions to see if anything can be made better, safer or simpler!
There is also a range of resources and support available for those living with chronic pain.
Come visit our friendly, passionate pharmacists at Parkes Pharmacy to learn more about optimising your chronic pain management.