Every Mum is different but special in her own way, and they all deserve to be spoiled and celebrated on Mother's Day! Here are some fun, free or funky ideas that will help you honour and thank your Mum for her un- conditional love and support.
1. Ask for her to-do list, and take some- thing big off
Mum has things that she really wants done and keeps putting off. Take a weight off her shoulders and just do it.
2. Find an old friend of your mum's and reconnect them
Help her find long-lost friends through Google, social networks or other services.
3. Host a gathering at your house
Host a brunch, lunch or dinner celebration in honour of Mum.
4. Go through old albums
Reminiscing for a few hours will bring back people we love, laugh out loud moments and even bring new insight into your cur- rent life.
5. Make her a new album
In an age of Facebook and Instagram, printed photos have become special. Make a personalised photo book that Mum will love looking through over and over again.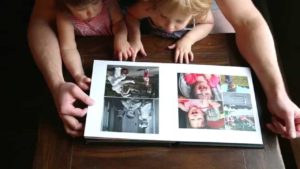 6. Get her your favourite book
Think of a book you love or one that has made an impact in your life. Write Mum a short note inside the book telling her why you think she'll love this book too.
7. Give her a clean house
Whether you do it yourself, bribe her grandkids to do it, or get a professional cleaning service.
8. Have a movie marathon
Get a stack of chick flick classics, add popcorn, wine, blankets and a cozy couch for a girls night in.
9. Write her a letter
There's nothing like a handwritten letter. Acknowledge your Mum for who she is and the contribution she has made in your life.
10. Make her a video
A video greeting for Mums who aren't nearby, makes her feel like you are right there with her.
11. Learn a craft together
Knitting, scrapbooking, jewellery making, find out what Mum would want to learn. You might find a new hobby you can con- tinue together for years to come.
12. Make her something yourself
There are a tonne of DIY ideas on Pinter- est with instructions.
13. Give the gift of time
If you want to help younger Mums cele- brate Mother's Day, they all want the gift of a little bit of relaxation, and a little time for themselves.
14. Give a gift that arrives more than once
A subscription keeps on giving! Whether it's a magazine, a fresh food box, a wine club, whatever tickles Mum's fancy – she'll think of you every time her surprise comes in the mail.