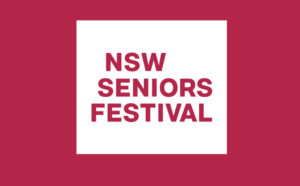 JOIN THE BOLLYWOOD FUN AT PARKES SENIORS FESTIVAL
Bollywood is coming to Parkes for the Seniors Festival from today to 12th March.
Neighbourhood Central is hosting the 2017 Seniors Festival in Parkes with a va- riety of events. You can come dressed in your most colourful outfit and watch The Best Exotic Marigold Hotel movie, enjoy a barbeque lunch or be part of the Central West Olympics activites in Orange.
The program kicks off on Monday, 6th March with a local concert at the Parkes Bowling Club with sing-a-long and morn- ing tea and lunch. Tickets are $10. On
A group barbeque will be held at Bun- nings in Orange on 5th March. Money raised will off set the cost of representatives going to the annual state conference.
The Eugowra Branch will have a stall at Eugowra Country Fair on 8th April.
A free exhibition on the Spirit of Anzac Centenary Experience will be in Orange from 12th to 17th March.
International Women's Day celebration in Boorowa on Sunday, 12th March at Boorowa RSL. Keynote speaker Ailsa Piper, writer, director and performer. Cost $25. RSVP Janene Hurley on 6835 1330 or Janene.hurley@hilltops.nsw.gov.au
Wednesday, 8th March go for Bollywood with a movie morning at Neighbourhood Central from 9:15am to 12pm. Tickets for The Best Exotic Marigold Hotel are $5.
Thursday, 9th March the Central West Elders Olympics take place in Orange. Tickets are $5. All tickets and bookings can be made at Neighbourhood Central, 80-82 Currajong Street Parkes. For more infor- mation call Samantha Radburn on 6862 3757.
STAYING HEALTHY IS IMPORTANT FOR SENIORS
Staying healthy means you can make the most of your life as you get older. There are many health-related issues associated with ageing including diet, exercise, heart conditions and diseases. Parkes GP offers a broad range of general health services including preventive health, chronic dis- ease management, podiatry and osteopathy. If you're over 65 you can get free influenza (flu) and pneumococcal vaccinations.
The 75+ year old annual health assessment is a comprehensive health check that can give your GP a better picture of your current health condition and medical needs, and will consider physical, psychological and social factors that may be affecting your health and well-being. Parkes GP is open six days a week and is a bulk- billing practice.