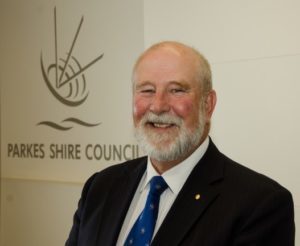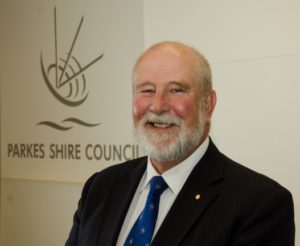 I was delighted to join my fellow councillors and staff to turn the first sod on construction of the Recycled Water Rising Main, a purpose-built pipeline that will transport high-quality recycled water to irrigate selected public greenspaces around Parkes. The project, funded under the National Stronger Regions Fund, provides a new water source for the town, allowing the council to maintain parks and sporting grounds all year round, while reducing the
demand on potable water.
Council will wrap up the Parkes 2030 mid-term workshops next week, with the last workshop to be held at the Cookamidgera Hall on Wednesday, 7th November from 6pm to 7:30pm. Thank you to those residents who attended the workshops and joined the conversation. For more information, visit www.parkes.nsw.gov.au.
Council's works team is currently constructing a new footpath along Hooley Street, beginning on the corner of Bogan
Street and Hartigan Avenue, finishing at the Middleton Street intersection. They'll be working on that section up until the Christmas period, weather permitting. Residents are encouraged to be out there in the Parkes Shire this weekend. Parkes Rotary Club will host the Wiradjuri Cloaks and Headdresses exhibition at the Coventry Room in Parkes, showcasing artwork of importance to local and regional Wiradjuri people. The exhibition will be officially opened tomorrow evening at 6pm, with funds raised going towards the 'End Trachoma by 2020' initiative.
Tullamore will host Centre Stage Scripts' production of 'Carpe Diem' – a theatre event that delivers mental health messages in a way that is entertaining, immediate and highly relevant. Doors open 7pm tomorrow, Saturday, 3rd November at Tullamore Hall. Tickets are $20 and available from Casho's Cafe, 123tix.com.au or at the door on the
night.
Have a safe and enjoyable weekend
Cr Ken Keith OAM
Mayor Parkes Shire